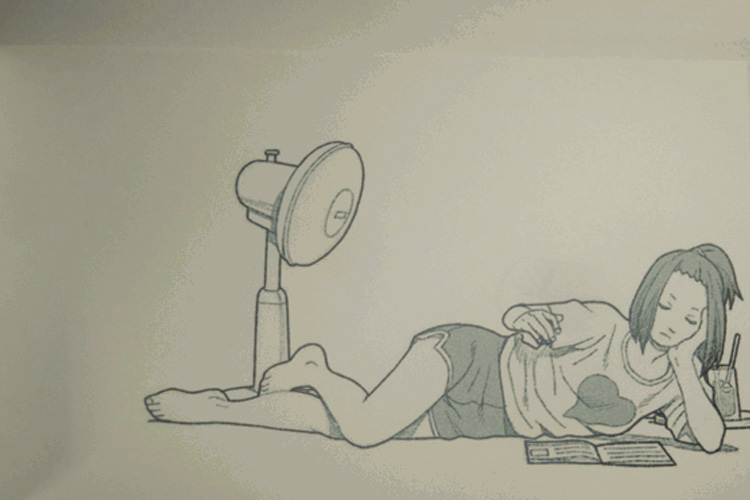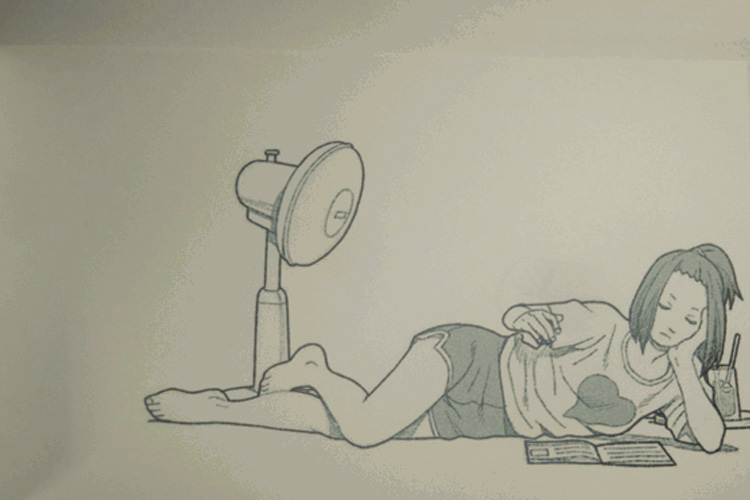 Japanese animator/concept artist/illustrator Tatsuyuki Tanaka shows off his animation prowess in this short but sweet gif animation clip :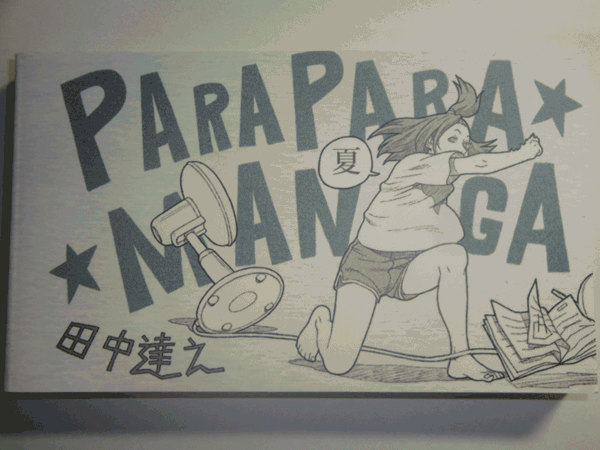 I could watch this clip forever. Anyone who's tried their hands on traditional animation will know it takes more than a few day's work to master the techniques necessary to create such fluid movement and beautiful poses. This of course, is kid's stuff for Tatsuyuki-san – after all, he was the animator assigned to Tetsuo's mutation scene at the end of Otomo Katsuhiro's magnum opus Akira.
Tanaka-san san is also a brilliant illustrator – fans will know this from his amazing art book Cannabis Works ( read the book review here ), and he also pens animation masterclass articles frequently on the Japanese illustration magazine Kikan S. He covers the making of this animation in the latest issue of Kikan S – I will post a review once I get the chance.
Big thanks to Bahi for the heads up on this gif animation.
Related Posts:
from Halcyon Realms – Animation.Film.Photography and Art Book Reviews http://halcyonrealms.com/animation/tatsuyuki-tanakas-flipbook-animation/
Talk about it on the Japancast Facebook page: Japancast on Facebook
https://www.japancast.net/wp-content/uploads/2014/06/tanakaflipbook01.jpg
500
750
admin
https://www.japancast.net/wp-content/uploads/2014/05/Header_Graphics_Shorter4.png
admin
2011-10-24 22:02:02
2011-10-24 22:02:02
Tatsuyuki Tanaka's Flipbook Animation